Return Visit to Orphanage in China: 8 Questions Answered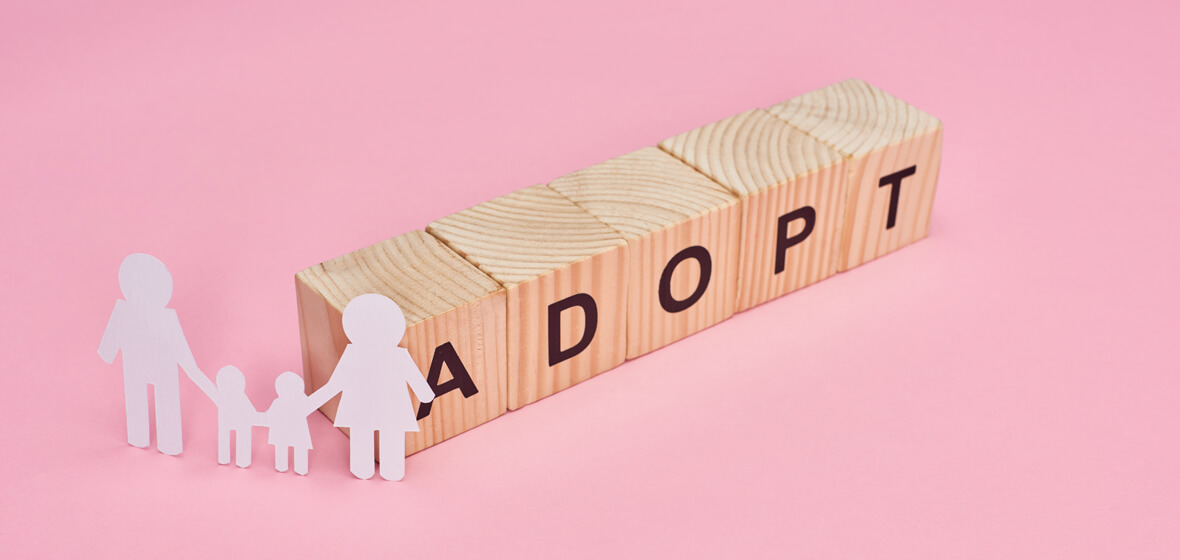 China has adopted out over 267,000 children from 1999-2016. Many parents visited their new child's orphanage during their trip to China. It helps them to connect with their home culture, to see where they came from, and have some understanding where they came from. Whether or not a family should visit their new child's orphanage during their trip to China is an important question every family has a different opinion on. Visiting your child's orphanage will give you the chance to hear current and more reliable information about your son or daughter. However, for some the visit may be an emotionally exhausting experience.
The Chinese government requires that you should apply for a permit before your visit. You will also be required to have a registered guide with you at the time of the visit; otherwise, the orphanage will not grant you permission.
1. What documents should I prepare for a return visit?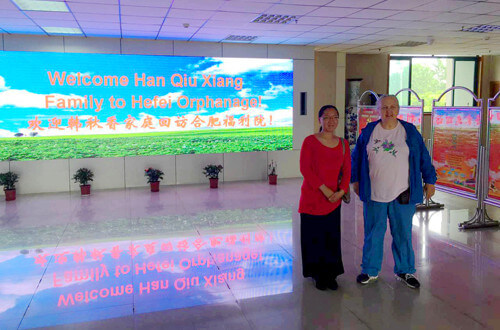 The following documents have to be sent along with your orphanage visit application:
A copy of the adoption certificate or the notarized adoption documents .
A copy of each visitor's passport.
An orphanage visit application letter.
The name list of all visitors; make sure the relationship between each visitor and the adopted child is also listed.
All orphanage visits are conducted during weekdays; be sure to avoid weekends and Chinese public holidays visitations.
2. What exactly happens during an orphanage visit?
A typical orphanage visit includes a welcome meeting with the director and staff, possibly an opportunity to review the file, followed by touring the orphanage. Then you can take the director and staff to lunch in a nearby restaurant.
This tour option is customizable –– if you would like to tour the orphanage city, visit your child's finding spot, or need transportation to the orphanage itself, please let your Travel Advisor know ahead of time. Please note that each orphanage is different and has different regulations, so check with your Travel Advisor beforehand to see what you should expect when visiting your child's orphanage.
3. Is it possible to meet with our Child's primary caregiver from the orphanage?
Yes, it is often possible. However, do keep in mind that if you are returning many years (say 10 or more) after an adoption, the caregiver may have retired or changed jobs. If the caregiver still works at the orphanage, the orphanage can arrange the meeting with the caregiver.
4. Is it possible to visit the finding spot of my Child?
Yes, it is possible to visit the finding spot of your child. We need a copy of the Chinese version of the Abandonment Certificate which recorded the finding spot. But you should also keep in mind that many cities have changed a lot; it is possible that the finding spot has changed.
5. Our family would like to bring some gifts for the Orphanage. Can we do this, and if so, What should we purchase?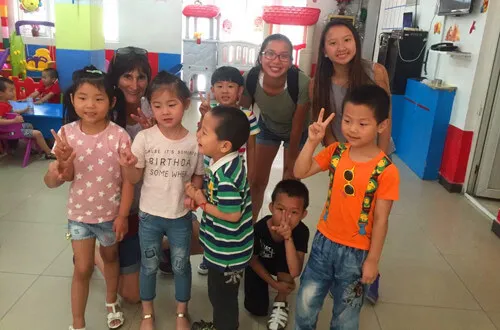 Yes, your gifts will be appreciated. Toys, books, sweets, stationery, etc are great gifts for the children. You can also just buy a basket of fruit at a local market before heading to the orphanage.
If your family wish to bring along nice gifts to the orphanage directors (this is highly recommended), a box of chocolates is a good choice. If the directors are female, perfume will also do. For male directors, a bottle of Vodka, gin, tequila, rum, whisky, brandy or wine is a good idea. You should be aware that generally Chinese people do not open gifts in the presence of the gift-giver, so don't be surprised if the recipient does not open their gift in front of you.
6. I adopted two children from different orphanages, can I visit both of them in one go?
Yes, it is possible to visit two different orphanages in one trip. Please let your trip advisor know beforehand so he or she can coordinate the visits with your tour to other cities.
7. What are the best cities in China for culture?
Beijing:
This city is the current capital of China, and it has served as capital of China for 6 dynasties. Here you will find the largest palace complex in the world – The Forbidden City; one of the New 7 Wonders of the World – The Great Wall of China; best-preserved imperial garden in the world – Summer Palace. There are 204 museums (as of 2021), ranging from the historical to the modern arts.
You can also watch a Peking Opera show, which is regarded as an "Intangible Cultural Heritage" of China, as declared by UNESCO in 2010.
Xi'an: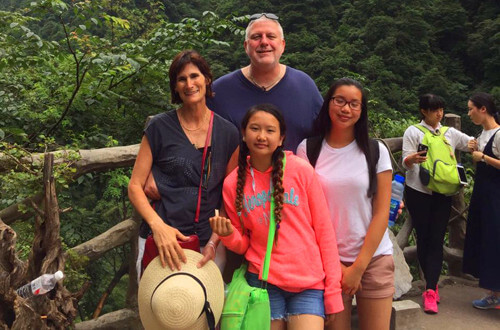 This city is the start of the Silk Road and is the home of the Terracotta Warriors. Xi'an is also famed for its local dishes; there are as many as 318 kinds of dumplings you can try. Since it is the starting point of the Silk Road, merchants, students, and travelers have made their way here on the famous Silk Road from Persia, Arabia, and Central Asia to trade their wares and knowledge in Xi'an since the 7th century. The Muslim influence is apparent in Xi'an from food to culture. The Great Mosque is a unique blend of Oriental and Islamic architecture. The Muslim Quarter is a vibrant maze of streets full of multi-cultural vendors selling fragrant foods and the cheapest souvenirs in Xi'an.
Chengdu:
This city is well known as home to giant panda bears. It is also an idyllic city, and you can easily spend half a day in a traditional tea house in one of its parks. Chengdu is Listed as a UNESCO City Of Gastronomy. It is renowned for its spicy cuisine in this part of China. You'll find lots of places serving hotpot (like Hai Di Lao) and Sichuan Peppercorn and Chili dishes, which will leave a numbing sensation in your mouth for a few seconds.
Guilin:
The scenery of karst topography here is very popular among visitors from both home and abroad. Taking a cruise on the Li River is a must for any Guilin tour. You can see magnificent karst hills, bamboo groves, countryside scenery, crystal water with rocks and plants, and rocky shoals. Terraced fields and ethnic minority villages are the other highlights of Guilin.
Shanghai:
This dynamic city exhibits beautiful skylines. The Shanghai Tower is officially the world's second tallest building at 632 metres (2,074 feet) and boasts the world's second fastest elevator, which travels at a staggering 67 feet per second (20.5 metres per second). Shanghai was one of the earliest trade port cities that opened to the world, and local people developed a unique style of lane house called shikumen, which combines Western and Chinese elements. The ancient water towns outside of Shanghai are a good idea for a day tour. With the narrow lanes, old styled houses and use of boats as their main transportation, local people have kept this traditional lifestyle alive for hundreds of years.
Guangzhou:
Once known as Canton, Guangzhou is one of China's largest trading centers, and is another of the best cities to visit in China thanks to its unique culture. Guangzhou is often touted as the birthplace of the modern dim sum, as it was there that the distinctive Cantonese tradition—often synonymously referred to as yum cha ("drinking tea")—started to take shape. As one of China's oldest cities, Guangzhou offers a diverse architectural landscape. One of the best places to experience it is on Shamian Island, formerly a French and British concession in the 19th and 20th centuries. Resembling a tiny European town, the pedestrian-only island was an important trade port along the Pearl River.
Which orphanages have you arranged return visits to?
Due to the improvement of social and economic conditions, fewer families now abandon newborns. As a result, many child welfare institutions may face integration and optimization. The Chinese government has set a goal to improve their service level before 2025. In arranging heritage tours, it may not be possible to visit the orphanage at that time. Nonetheless, providing an opportunity for the children to visit their birthplace can also be a meaningful experience.
The list of Chinese orphanages we have helped adoptive families return visit:
Chongqing: Chongqing Children's Home, Fuling SWI (Social Welfare Institute).
Guangdong Province: Dianbai County SWI, Guangzhou SWI, Gaozhou SWI, Maoming SWI, Maonan District SWI, HuaZhou SWI, Wuchuan SWI, Foshan SWI, ShenZhen Social Welfare Center, Yangjiang SWI, Yangxi County SWI, Yangchun Multiple SWI.
Guangxi Zhuang Autonomous Region: Cangwu County SWI, Guilin SWI, Guigang SWI, Guiping SWI, Hengxian SWI, Hepu County Children's Welfare Institute, Nanning SWI, Rongxian SWI, Wuzhou SWI, Yulin Children's Welfare Institute.
Guizhou Province: Guiyang Children's Welfare Institute.
Hebei Province: Chengde SWI, Langfang Orphanage, Tangshan Children's Welfare Institute.
Henan Province: Luoyang Children's Welfare Institute.
Hubei Province: Huanggang SWI, Wuhan Children's Welfare Institute.
Hunan Province: Changsha SWI, Chenzhou SWI, Hengyang SWI, Shaoyang SWI, Yueyang SWI, Zhuzhou SWI.
Jiangsu Province: Nanjing Children's Welfare Institute Yancheng SWI, Yangzhou SWI, Zhenjiang SWI.
Jiangxi Province: Leping SWI, Nanchang SWI, Shanggao county SWI.
Shananxi Province: Xi'an Children's Welfare Institute.
Shanghai: Shanghai Children's Welfare Institute.
Sichuan Province: Chengdu Children's Welfare Institute.
Yunnan Province: Kunming Children's Welfare Institute.
Zhejiang Province: Hangzhou Children's Welfare Institute.
Contact us to start planning your custom China heritage tour. Our travel consultants are ready to help design an itinerary featuring the historic and cultural highlights you wish to experience.
Have a question?
OR
Are you eager to begin your Chinese cultural journey?
Drop us a line and we will promptly connect you with our leading China expert!