Chinese movies are getting more followers in recent years. It is a great way to get more in tune with Chinese culture. And for those who are learning Chinese, it is an excellent way for you to get into the rhythm of the language a lot more easily. We have listed the most popular and the best-selling ones from the abundance of them.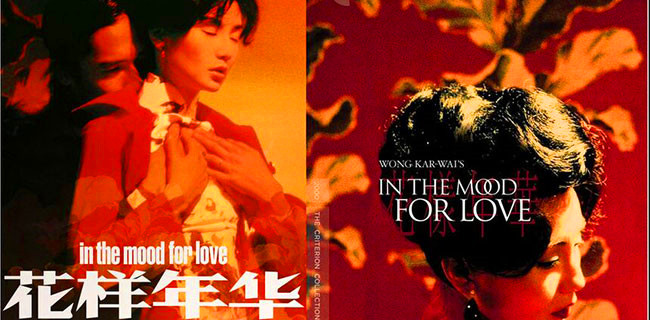 1. In the Mood for Love
Year of Release: 2000
Chinese title: 花样年华 huā yàng nián huá (Fa yeung nin wa in Cantonese)
Director: Kar Wai Wong
Starring: Tony Leung Chiu Wai, Maggie Cheung, Rebecca Pan, Zhi-gong Chen
Filming location: Hong Kong
A stylish love story! It is realistic and very well crafted. The two leading actors are both famous movie stars who are gorgeously beautiful. The two neighbors, Mr. Zhou and Mrs. Su, find out that their spouses are conducting extramarital affairs with each other. The two of them start to get involved and have more intimate contact. They eventually separate due to moral principles.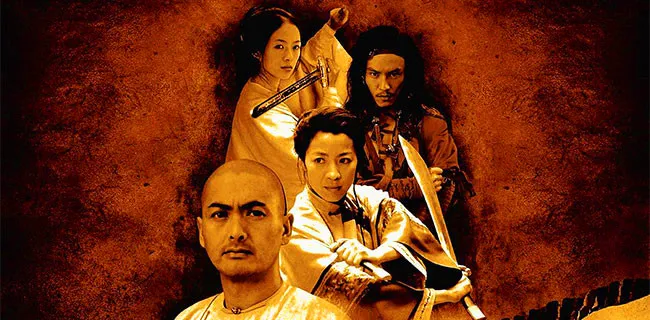 2. Crouching Tiger, Hidden Dragon
Year of Release: 2000
Chinese title: 卧虎藏龙 wò hǔ cáng lóng
Director: Ang Lee
Starring: Chow Yun Fat, Zhang Ziyi, Michelle Yeoh
Filming location: Hongcun Village, Anhui Province
This is a classical and stylish Kungfu movie. The main storyline is the need to retrieve the stolen sword "The Green Destiny", once owned by the master swordsman Li Mubai, as well as his relationship with the personal security Yu Shu Lien, and the mysterious young daughter of a well-known family, Yu Jiao Long. It won "Best Foreign Language Film" at the73rd Academy Awards.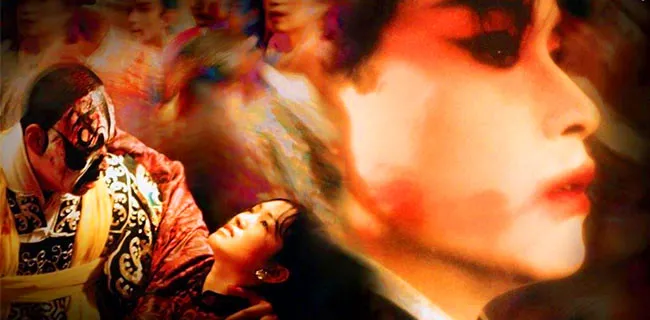 3. Farewell My Concubine
Year of Release: 1993
Chinese title: 霸王别姬 bà wáng bié jī
Director: Kaige Chen
Starring: Leslie Cheung, Fengyi Zhang, Li Gong
Filming location: Beijing
Two boys met each other at a Peking Opera training school in 1924. In time, they formed an operatic duo and became very popular and revered as top-class performers. When time went by, their performance and, ultimately, their friendship were challenged by some of the most difficult times China had endured over the next few decades. In 1990 they were reunited and performed their act for the first time in many years. It seems like a story about the two boys' friendship. Actually, it attempts to squeeze the entire political history of China in the twentieth century into a three-hour time-frame.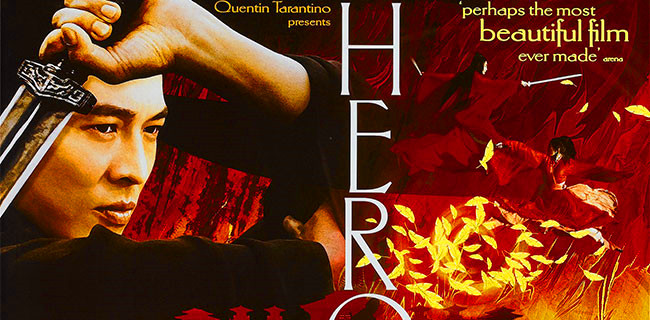 4. Hero
Year of Release: 2002
Chinese title: 英雄 yīng xióng
Director: Yimou Zhang
Starring: Jet Li, Tony Chiu-Wai Leung, Maggie Cheung, Zhang Ziyi, Donnie Yen
Filming location: Ejina in Inner Mongolia
At the time before the Qin conquered the other 6 federal nations and unified China, the swordsmen from other nations were sent to kill the Qin Emperor. 'Nameless' (Jet Li) is being honored for killing three assassins from the kingdom of Zhao, Sky (Donnie Yen), Flying Snow (Maggie Cheung), and Broken Sword (Tony Chiu-Wai Leung). He also gains the right to approach within 10 paces of the King to have a drink with him. This is how Nameless gets to be close to the King and tries to kill him too. Eventually, he gives up because he knows that the King is the right person who can unify other nations to make China into one whole country.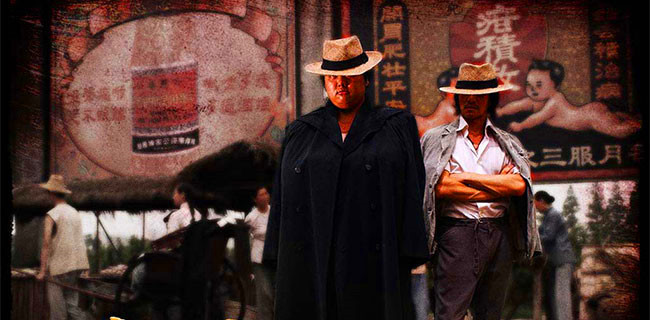 5. Kung Fu Hustle (2004)
Year of Release: 2004
Chinese title: 功夫 gōng fu
Director: Stephen Chow
Starring: Stephen Chow, Wah Yuen, Qiu Yuen
Filming location: Shanghai
This is a combination of comedy and fantasy Kungfu. Axe Gang rules the city and is drawn to Pig Sty Alley where several Kung Fu masters live. These hidden masters are killed when protecting the slum. Sing (Stephen Chow), a wannabe gangster, finally turns into a great Kung Fu master and saves the whole slum by beating the villain. This is famed as the best movie Chow has directed ever since he turned himself from the most popular and loved comedy actor to a director.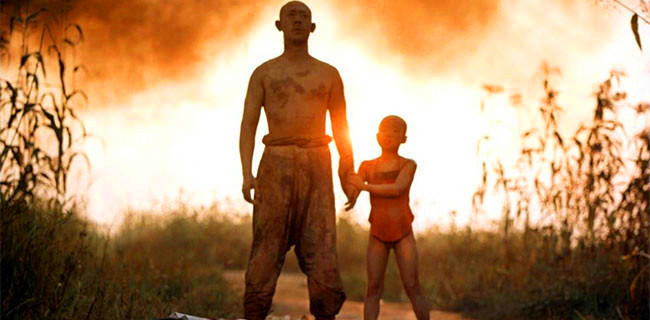 6. Red Sorghum
Year of Release: 1988
Chinese title: 红高粱 hóng gāo liáng
Director: Yimou Zhang
Starring: Li Gong, Wen Jiang, Rujun Teng
Filming location: Shandong Province, northern China
This film was awarded the Golden Bear award at the 1988 Berlin International Film Festival. A story of Jiu'er, who was married to a 50-year-old leprous winery owner at 19 years old, and as a return, her father gained a mule. The young girl inherits the winery after her husband dies a few days after the marriage. After experiencing an attack by a bandit, abduction, and the mysterious death of her prearranged husband, Jiu'er inherited that wine distillery and led the factory workers to fight with Japanese soldiers. The story ends with the death of Jiu'er, killed by the Japanese.
7. Raise the Red Lantern
Year of Release: 1991
Chinese title: 大红灯笼高高挂 dà hóng dēng lóng gāo gāo guà
Director: Yimou Zhang
Starring: Li Gong, Jingwu Ma, Saifei He
Filming location: Qiao's Family Compound, Pingyao, Shanxi Province
This visually stunning film truly deserves its international acclaim because of the way it presents the tale through its remarkable use of imagery, lighting, and filters. No wonder it won the Silver Lion Award of the 48th Venice International Film Festival.
Songlian (Li Gong) was forced to marry a powerful lord as his fourth wife. Each wife lives in a separate house in this huge castle. When the lord chooses one wife to spend the night with, a red lantern will be raised in front of her house. The competition between the wives is tough, as the lord's attention carries power, status and privilege. Whoever displeases the lord will have her red lantern covered by a piece of black cloth. Songlian feigns pregnancy so the red lantern can be raised in her house every day. The secret is exposed and she loses the lord's attention for the long term. With the competition between wives, the second wife is hung dead, and Songlian is lunatic.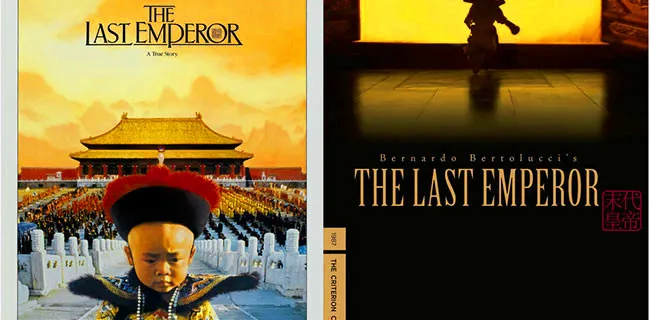 8. The Last Emperor
Year of Release: 1987
Chinese title: 末代皇帝 mò dài huáng dì
Director: Bernardo Bertolucci
Starring: John Lone, Joan Chen, Peter O'Toole
Filming location: The Forbidden City, Beijing
The best movie of the 60thOscar! It is a documentary movie of the whole life of the last Chinese emperor, Puyi. It is the only movie filmed inside The Forbidden City. As the last emperor of the Qing Dynasty, aka the last emperor of Chinese feudal society, Puyi has lived a very miserable life, from being an emperor at 3 years old to finally become a civilian. It is visually stunning, especially the scenes of Forbidden City. The music in the movie is brilliant, the cinematography is outstanding, and the story itself is touching. It really tells a superb story and is worth a visit.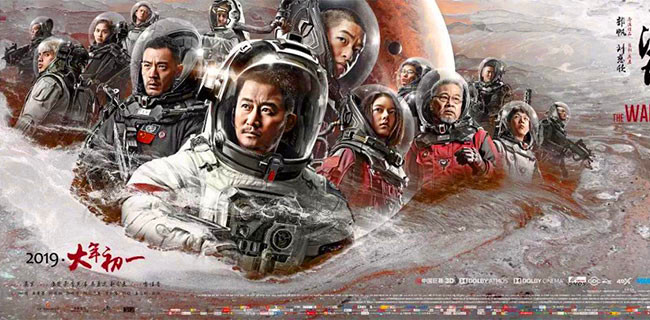 9. The Wandering Earth
Year of Release: 2019
Chinese title: 流浪地球 liú làng dì qiú
Director: Frant Gwo
Starring: Jing Wu, Chuxiao Qu, Guangjie Li
Filming location: Shanghai and Qingdao
This is the first successful Chinese science fiction movie. The story is based on a popular novel of the same name written by Cixin Liu, the first Chinese Hugo Award winner. Scientists from all around the world build giant planet thrusters to push the Earth out of its orbit and sail the Earth to a new star system. Yet the 2500-year journey comes with unexpected dangers. The focus of the movie is not only technology but people. The Chinese characters struggle to save the day, and eagerly cooperate with an international force of largely nameless heroes, when facing a depressing future. It is a Sci-Fi fan's feast you don't want to miss.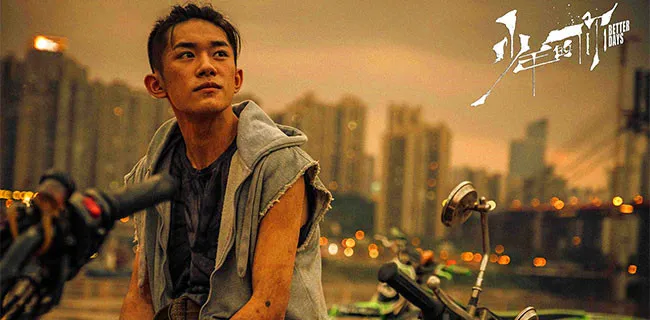 10. Better Days
Year of Release: 2019
Chinese title: 少年的你 shào nián de nǐ
Director: Derek Tsang (as Kwok Cheung Tsang)
Starring: Dongyu Zhou, Jackson Yee, Fang Yin
Filming location: Chongqing
This is the first Chinese movie targeting school bullying problems. Young students are bullied by their peers for all manner of reasons. One girl has committed suicide. Our leading actress becomes the next target and meets Bei (the leading actor), a small-time punk, who protects her from then onwards. Their love is pure and deep even though the two are living a very different life. One is preparing for the National College Entrance Examination, or the "Gaokao", while the other has quit school long ago without knowing where his parents are. Both of them have done a great performance and made the roles quite impressive. It is a great movie, realistic, poignant and thought-provoking.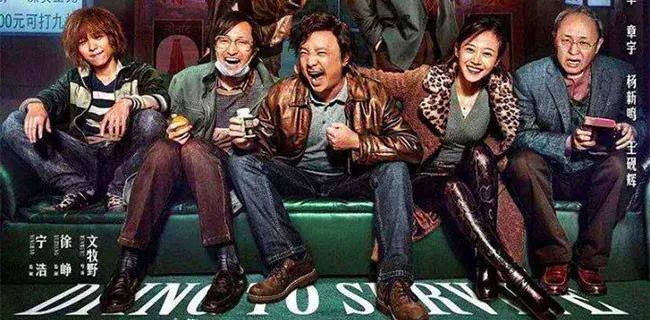 11. Dying to Survive
Year of Release: 2018
Chinese title:我不是药神 wǒ bù shì yào shén
Director: Muye Wen
Starring: Zheng Xu, Yiwei Zhou, Chuan-jun Wang, Zhuo Tan
Filming location: Nanjing, India
This movie is produced based on a real story with some bit amendments. The drug for Chronic Granulocytic Leukemia is the specific medicine to sustain the life of patients, but it is only produced by a Swiss pharmaceutical giant and super expensive. Some patients die while they are waiting just because they can't afford it. A small drug store owner finds out a way to "import" a succedaneum from India. This fair price alternative has benefited a lot more CML patients, but it meets some challenges as it is considered "illegal" in China. He could have sold it for a very high price, but he chooses not to. Hence, he gains honor from the patients as "the god of drugs". This movie actually focuses on not just the Chinese medicine problem. It's about humanity and the trade-off between legal principles and moral conscience. This medicine was hence covered by health care ever since this real story happened in 2004. Highly recommended.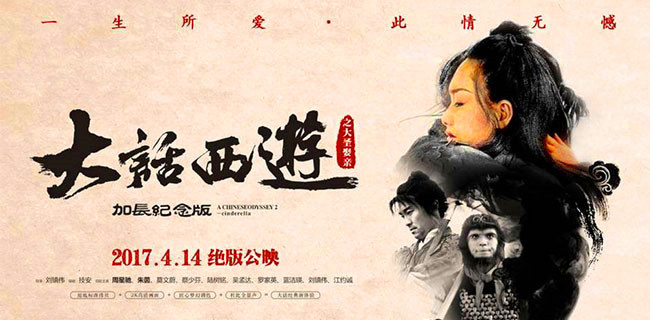 12. A Chinese Odyssey Part Two: Cinderella (Sai yau gei: Sin leui kei yun)
Year of Release: 1995
Chinese title: 大话西游之大圣娶亲 dà huà xī yóu zhīdà shèng qǔ qīn
Director: Jeffrey Lau
Starring: Stephen Chow, Man-Tat Ng, Athena Chu
Filming location: Hong Kong
This is a comedy movie based on the great classic Chinese novel 'Journey to the West'. Instead of using exactly the same plot as the novel, the movie has a re-written script. Our leading actor is the reincarnation of Monkey King. He uses the Pandora box (a time traveling machine) to travel back to save his loved one (Bai Jingjing). Instead of 5 minutes ago, he traveled back to 500 years ago, when he lost himself but met Zixi, his true lover. After going through all the events, he eventually becomes Sun Wokong (the Monkey King). Considered as one of the best Chinese/Hong Kong movies, you will gain lots of laughter as well as tears.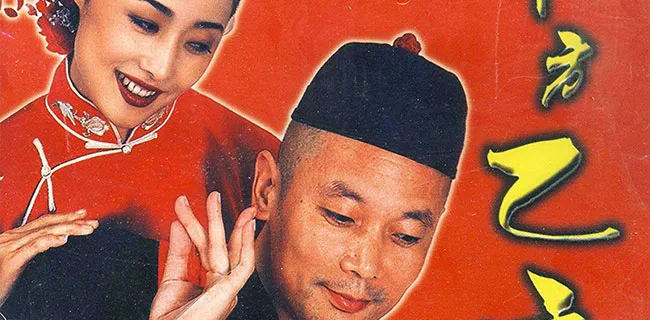 13. The Dream Factory
Year of Release: 1997
Chinese title: 甲方乙方 jiǎ fāng yǐ fāng
Director: Xiaogang Feng
Starring: You Ge, Xiaogang Feng, Pei Liu
Filming location: Beijing
This movie is a starter of Director Feng's comedy style. It is hilarious and thought-provoking at the same time. In order to make money, the four friends set up a fictional company helping ordinary people achieve their impossible dreams for a day. As long as you pay enough money, you will live a day as you have ever dreamed. A civilian dreams of becoming General Batton, a cook wants to keep secrets, a star desires an ordinary life, a rich man wants to experience poverty.......They put in lots of effort to help their customers and hence their life becomes meaningful and enjoyable.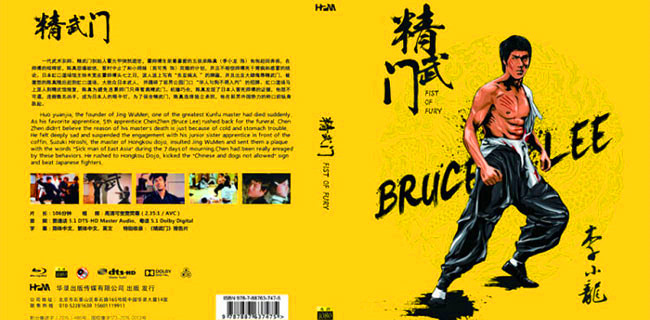 14. Fist of Fury
Year of Release: 1972
Chinese title: 精武门 jīng wǔ mén
Director: Wei Lo
Starring: Bruce Lee, Nora Miao, James Tien
Filming location: Hong Kong
Most of Bruce Lee's movies increase a strong ethos due to the historical backgrounds. Fist of Fury is one of them. During the Japanese invasion, Chen Zhen (Bruce Lee) attended his master's funeral and found out that he had been poisoned by Japanese. So he started planning his revenge. Different from most of Hong Kong movies which contain lots of formalized Kungfu fighting; this one has provided a very strong feeling about the real Kungfu. Several scenes of fighting with Japanese judo are very impressive. A must-see piece for Kung Fu fans.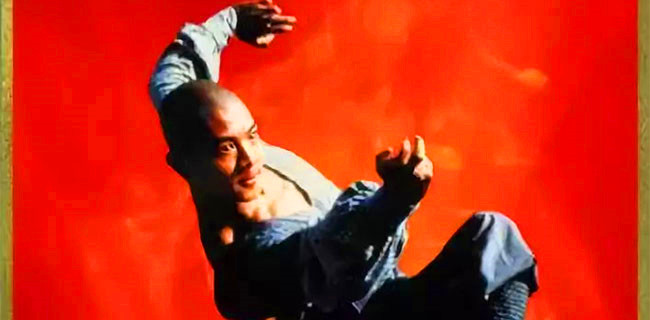 15. The Shaolin Temple
Year of Release: 1982
Chinese title: 少林寺 shào lín sì
Director: Hsin-Yen Chang
Starring: Jet Li, Hai Yu, Chenghui Yu
Filming location: Zhongyue Temple in Dengfeng, Henan; Lingyan Temple in Mt. Tai, Shandong; Tiantai Temple in Taishan Zhejiang
This is the first Kung Fu movie of Jet Li. Along with the following Shaolin Temple movies; this has successfully made him a big Kung Fu movie star. All the leading actors of this movie were Kung Fu learners, either boxing or martial arts. For those who want to watch a non-stop action Kung Fu film, this is a good choice. There is more fighting than talking, and good fighting. The actual Shaolin Temple was very shabby at that time, so the film was shot in a few temples. More people from both home and abroad got to know Shaolin Temple and Shaolin Kung Fu, and then Shaolin Temple started its prosperity.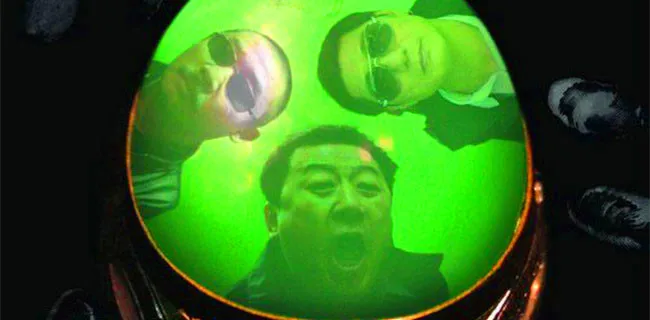 16. Crazy Stone
Year of Release: 2006
Chinese title: 疯狂的石头 fēng kuáng de shí tóu
Director: Hao Ning
Starring: Tao Guo, Teddy Lin, Hua Liu, Bo Huang
Filming location: Chongqing
It was the time when Chinese movie theatres had only heavy-investment movies produced by famous directors and well-known actors and actresses, but with empty plots. Crazy Stone had a very small investment, and unknown actors who knew how to play their roles. The enriched plot, excellent performances and hilarious story with black humor has caught people's attention and saved the Chinese movie industry. It sets a milestone for Chinese films as the first dark comedy movie. Shooting in Chongqing with a strong local accent, and a simple but interesting story line, Crazy Stone has caught more attention than expected. A jade stone discovered from an old factory site has caused conflicts between the guards, three small-time thieves, and a well-known international thief. Hao Ning, the movie director, has then initiated his own style of comedy movies.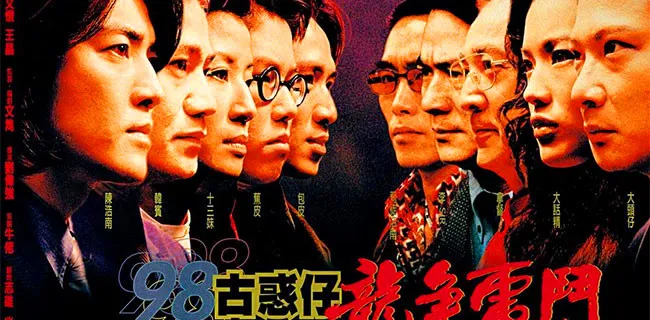 17. Young and Dangerous (film series)
Year of Release: 1996-2000
Chinese title: 古惑仔 gǔ huò zǎi
Director: Andrew Lau
Starring: Ekin Cheng, Jordan Chan, Gigi Lai, Francis Ng
Filming location: Hong Kong
This is a Hong Kong film collection with six movies, produced based on a popular comic book named "Guwak tsai" or "Teddy Boy" in English. The movies were mainly presenting the adventures, dangers and growth of a group of young triad members in a Hong Kong triad society. All the main performers were well-chosen, handsome guys and gorgeous girls, who had played their roles perfectly. Some of them were already famous and then all the leading actors became successful stars in both acting and singing. The series contributed a lot of scenes about the triad crime society. It was however not bloodshed. When watching the movies, you can feel passion, love and good wishes for these young triad members.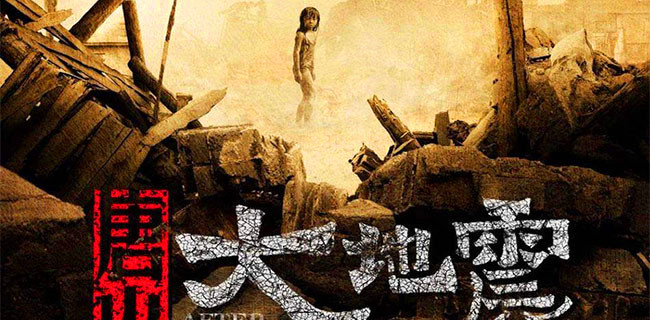 18. Aftershock
Year of Release: 2010
Chinese title: 唐山大地震 táng shān dà dì zhèn
Director: Xiaogang Feng
Starring: Fan Xu, Daoming Chen, Jingchu Zhang, Chen Li, Yi Lu
Filming location: Tangshan City, Hebei Province
The movie was made based on the Tangshan earthquake which happened in 1976. Just like all the families, the family of the leading actress was separated as a result of the earthquake. She had to make a choice of which twin for the rescuer to save. She chose the son while the daughter heard them from the other side of the beam. The daughter was saved afterwards by a PLA soldier and sent to a foster family. They both grew up and the daughter had finally gone back to face her mother. The earthquake itself doesn't last for long, but the pain, the emotional pain a broken family suffers goes on for much longer. Aftershock is the movie focusing on this aspect and presents it in an artistic way.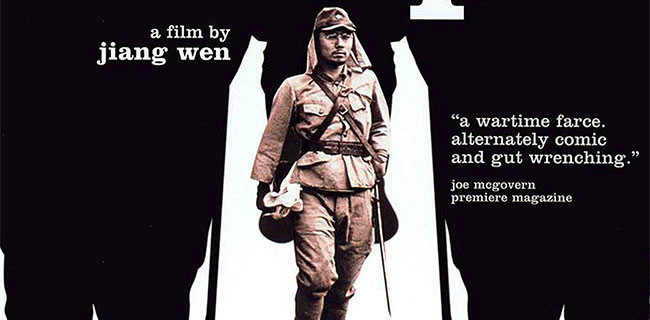 19. Devils on The Doorstep
Year of Release: 2000
Chinese title: 鬼子来了guǐ zǐ lái le
Director: Wen Jiang
Starring: Wen Jiang, Kenya Sawada, Hongbo Jiang
Filming location: Qianxi County, Hebei Province
Unlike other anti-Japanese war movies, this one has shown the poor kind-hearted farmers who chose not to kill Japanese POWs, but brave enough to fight back when the whole village is massacred by the Japanese. The film was banned in mainland China but it won lots of prizes internationally. "A masterpiece of Director Jiang Wen", people would say when talking about this movie. He is a successful actor and then a genius director. His characterization is succinct, but always evocative.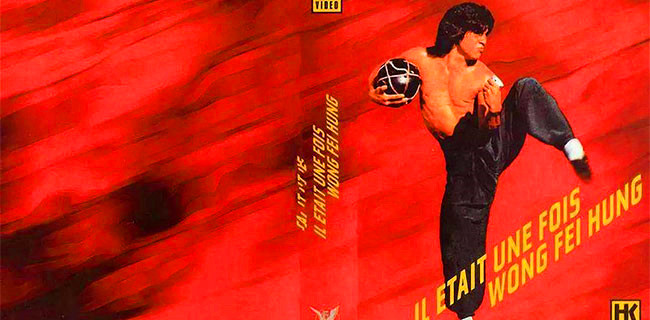 20. Drunken Master
Year of Release: 1978
Chinese title: 醉拳 zuì quán
Director: Woo-Ping Yuen
Starring: Jackie Chan, Siu-Tin Yuen, Jang-Lee Hwang
Filming location: Hong Kong
This is a classic Kung Fu movie about the earlier years of Kungfu Master Wong Fei Hung. It is considered to be Chan's earliest masterpiece. It features some very well-choreographed fights and training scenes, and has some interesting historical perspectives. It is also a comedy with funny lines and fighting scenes.
Conclusion
A film was first shown in Shanghai in 1896. Mr. Ren Qingtai shot the first Chinese film, Dingjun Mountain, in 1905. Chinese film stars have had more output since the 1980s. There are so many of them and we can't list all the good ones. The above list is chosen by searching online as well as the author's favor. You are welcome to tell us your favorite Chinese movie. If you want to visit filming sites, talk to our travel specialist and we can accommodate your desire.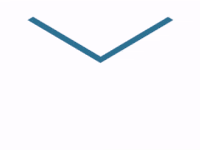 Have a question? Or can't wait to immerse yourself in the engaging journey of Chinese culture? Send us a message! Our top China specialist is ready to assist and connect with you without delay!