Trips for Handicapped Seniors to China
How to Plan a Wheelchair Accessible China Tour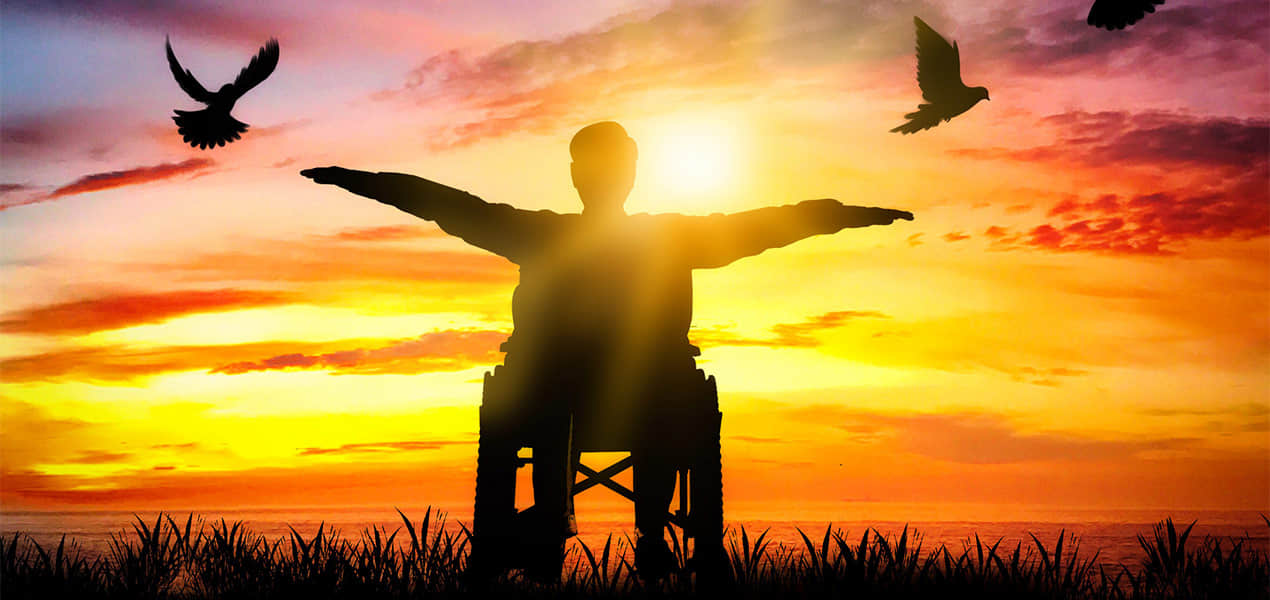 As the population of seniors in the world continues to grow, the availability of travel opportunities specifically designed for disabled seniors is becoming increasingly important.
When it comes to travel destinations, China is often overlooked by handicapped seniors because of the language barrier and lack of easy access for those with limited mobility. However, with the right planning, a trip to China can be a rewarding and enjoyable experience for seniors with disabilities.
With its vast terrain and rich cultural history, China is full of exciting destinations that are perfect for senior travelers. From natural wonders to historic sites, there are plenty of opportunities for seniors with disabilities to explore and experience the country.
Recommended Tourist Attractions in China for Wheelchair Travel
Great Wall of China, Beijing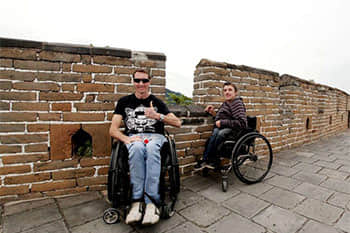 One of the most popular destinations for handicapped seniors in China is the Great Wall of China. This awe-inspiring monument is wheelchair accessible, making it an ideal destination for seniors with disabilities. For those who would like to explore further, the Mutianyu section of the Great Wall offers even more wheelchair-friendly pathways and ramps.
Scientist Stephen Hawking has been to China three times, and visited the Great Wall twice, and stayed alone on the Great Wall for a long time.
The Forbidden City, Beijing
The Forbidden City in Beijing is another great option for handicapped seniors in China. This ancient palace complex is one of the country's most popular tourist attractions and is wheelchair accessible, allowing seniors to explore the Forbidden City in comfort.
Yangtze River Cruise
For those looking for a more relaxing getaway, the Yangtze River is a great option. With its stunning views, the Yangtze provides a great opportunity for seniors with disabilities to enjoy the beauty of nature. The river is wheelchair-accessible, and many cruise ships offer special accommodations for a family member with a disability.
Of course, there are matters that need to be noted for person with physical disabilities when touring the Yangtze river cruise.
1, Chongqing belongs to a mountain city, so there are many steps at the boarding place (such as Chaotianmen Wharf), which is a bit annoying for seniors with limited mobility. Of course, there is a solution. Passengers can choose to pay for the help of the stick at Chaotianmen Wharf to board the ship.
2, After boarding, if you need to go ashore to visit scenic spots, you can seek help from the crew on board to provide wheelchairs for travel. Generally, the luxury cruise ships are equipped with wheelchairs.
3, Passengers with physical disabilities must choose a cruise ship with an elevator and a room with a balcony, so that they can better sightsee on the ship.
The Terracotta Warriors, Xi'an
The Terracotta Warriors in Xi'an are another must-see for handicapped seniors in China. This World Heritage Site is wheelchair accessible, allowing seniors to explore the site in comfort.
China Educational Tours Customizes Accessible China Tours
Seniors with disabilities can make the most of their trip to China by taking advantage of accessible travel services. Specialized tour operators can provide assistance with transportation, accommodations, and even guided tours that are tailored to the needs of handicapped seniors.
The best way to ensure a safe and comfortable journey to China is to do your research and plan ahead. There are a number of resources available to help you find the best accessible travel services. Many cities in China offer a range of accessible transportation options, such as wheelchair-accessible buses and trains. In addition, many attractions, including the Great Wall, have special access routes for those with disabilities.
In addition to accessible transportation and attractions, there are many ways to make your stay in China more comfortable. Hotels, restaurants, and other services are often equipped with ramps, elevators, and other amenities that make it easier for seniors with disabilities to navigate. It is also important to make sure that you have the relevant documents and necessary permits in order to access certain areas or attractions.
Overall, a trip to China can be an incredibly rewarding experience for seniors with disabilities. With the right planning and preparation, it is possible to make the most of a visit to this amazing country. From taking in the sights and sounds of the Great Wall to exploring the Forbidden City, there is something for everyone to enjoy. With a little bit of research and planning, handicapped seniors can enjoy a truly unforgettable trip to China.
Have a question?
OR
Are you eager to begin your Chinese cultural journey?
Drop us a line and we will promptly connect you with our leading China expert!