Top 5 Tips for Traveling to China after COVID-19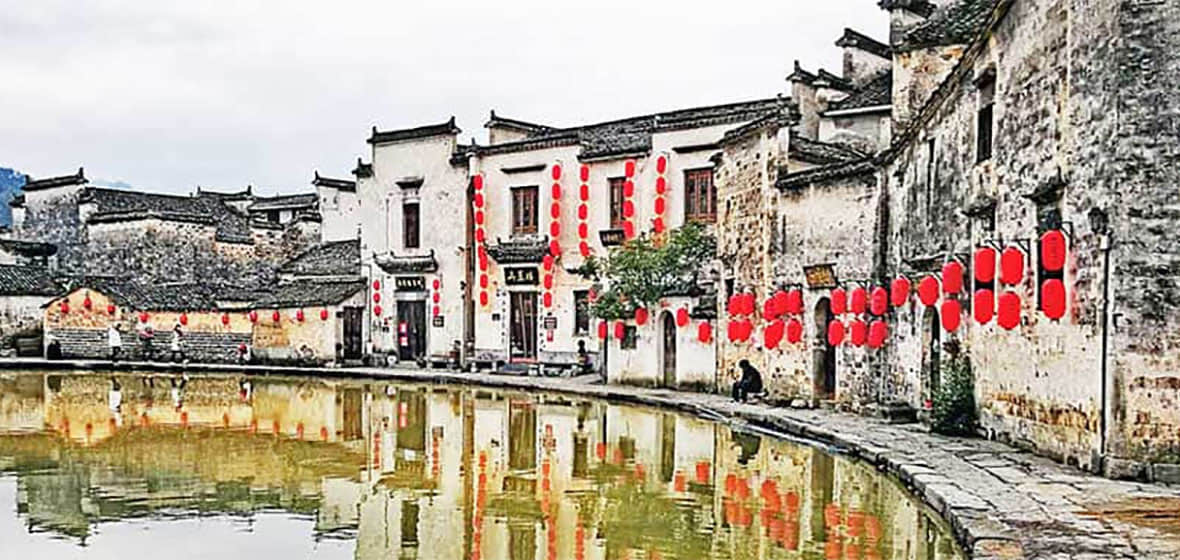 Wherever you are, staying safe and healthy is the No. 1 issue for travelers. This has become even more important after the outbreak of COVID-19. China, and all its cultural and historical treasures, have been here for thousands of years and will still be here long after the Coronavirus is gone. You can visit China safely, this is our promise.
1. When can you travel to China?
At the time of writing (Mar. 10, 2020), daily confirmed cases are approaching low levels of <20/day in Hubei Province and <10/day elsewhere in China. This is probably lower than where you live. Following this trend and with the continued, vigorous containment methods at all levels of governments, the outbreak is predicted to end by end of April.
We at CET will follow the instructions of Tourism Bureau and WHO to secure the highest safety of our customers.
2. How to make sure you will be taken good care of?
Choose a reliable travel agent. China Educational Tours have reacted immediately when the COVID-19 started. We shared the most up-to-date information about the virus and offered possible options for their travel bookings to all our customers. We honored any request, and accepted the decisions from our customers. For future tours, as the outbreak subsides, all our staff will be well prepared to keep our customers safe while enjoying their trip.
We will ensure that all our guides and drivers have no symptoms of cold or flu before assigning them jobs.
Surgical masks, hand sanitizer gel and wet wipes will be available in the First Aid Kit, and every customer will receive them upon arrival in China.
All our tours are private, so you will be accompanied with a private guide and car, without sharing a bus with others. All our drivers are required to sterilize their vehicles, inside and out, at the end of each day.
Our guides will monitor their health, and the health of the customers, and submit a daily report.
We will choose routes based on avoiding crowds during sightseeing.
Wet markets will be avoided and replaced with alternatives.
3. Should you be worried about accommodation in China?
All businesses in China must apply certificates for re-opening to the superior departments. Necessary medical supplies are required, including hotels, restaurants, and tourist sites. You can rest assured that you will be safe when traveling in China.
There will be enough surgical masks for all staff, and at least one per person per day.
We will stock enough sanitation supplies to last for at least 10 days, including disinfectant, ethyl alcohol, and hand sanitation gel.
We will take the temperature of all staff and customers every day.
We will sanitize public areas and furniture that people will encounter or touch.
We will keep at least 20% vacancy rate so that staff can handle their extra duties.
Restaurants will take reservations in advance and assign diners to come and eat at different times.
Diners can take food out, instead of eating inside.
The tourist sites will sanitize the hand railings, shuttle buses, cable cars, and all possible facilities that visitors might touch and use.

4. What precautions should you take?

Do not travel to affected areas of course. Wait for at least 3-4 weeks since the declaration that a region is Coronavirus free.

Consult your doctor for medications to take along.
Send your health condition to your travel specialist so that we can adjust the tour to suit you.
Eat well cooked food in reliable restaurants, and only drink bottled water.
Wash your hands frequently. We have hand sanitation gel and wet wipes for you in vehicles. You may want to bring your own if you prefer your favorite brand.

5. What to do when you get sick?

China has a modern, advanced healthcare system. Should you become sick or injured, for any reason, you will be well taken care of. There are designated hospitals in each city to treat patients from foreign countries. The doctors in the consulting room can speak English well. CET customer care is 7*24 available to assist you if needed.

China is a very safe country to travel in, after COVID-19 has subsided. The crime and violence rate is much lower in China comparing to many other countries. People are very friendly to Western tourists. Your tour guides are local experts who will take very good care of you. Thus, there is nothing you should be worried about when you are looking for a trip to China.
Have a question?
OR
Are you eager to begin your Chinese cultural journey?
Drop us a line and we will promptly connect you with our leading China expert!